Lisa's Dance Studio (Marblehead, MA)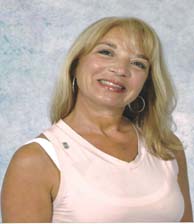 Lisa LaMonica Moretti - Owner/Artistic Director
I love to share my wisdom and passion of dance with my students. I strive to create excitement and offer children a challenge with innovative choreography and performances throughout the year. The child who is fortunate enough to study dance will find his or her entire life enriched by the experience. Lisa's Dance Studio is staffed exclusively with professional master dance teachers. We have a special commitment to provide an environment of professional dance training for all students from beginner to advanced levels. Although our expectations are high, to do something well, we understand that it is important for students to enjoy
what they're doing!!!
Joe Istre - Choreographer
Joe Istre's cutting edge,stylized movement and unique approach to teaching combined with his understanding of the art, keep him in demand nation-wide. His performing credits include 42nd St., Chess, Contact, and the Radio City Christmas Spectacular to name a few. He assisted with London's West End production of Hot Mikado, the tony nominated broadway Show Ain't Broadway Grand, and the German version of Beauty and the Beast. Choreography credits include shows for HBO, Midas Muffler, American Express, and Merle Norman Cosmetics. Istre has taught at the International Ballet Festival in Jackson, MI. and had his piece "Come Together" placed on the national arts choreography plan. Joe was chosen as one of the finalist in the Leo's Jazz Dance Competition, and last year his choreography won a soloist the bronze medal at the Helsinki ballet competition. Joe teaches at universities, conventions, and schools all around the country, and at home in the NYC area.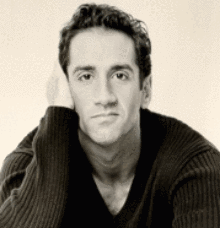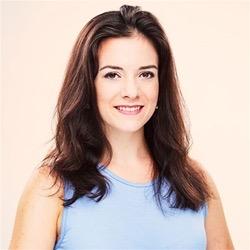 Olivia Powell- Dancer/Choreographer
A native of the Boston area, Olivia received her ballet training from the Boston Ballet School. She participated in the dance department at New York University's Tisch School of the Arts and received her BFA with first class honors at The Hong Kong Academy for Performing Arts, in Hong Kong. Olivia then joined the Alabama Ballet where she performed as soloist in such works as George Balanchine's The Nutcracker as the Dew Drop Fairy and Tarantella. She also performed in Jiri Jylian's Sechs Tanze, Agnes DeMille's Rodeo and Roger VanFleteren's Romeo and Juliet and Dr. Jekyll and Mr. Hyde. In 2014, Olivia joined Ballet Memphis where she worked with many choreographers including Mark Godden, Steven McMahon, Uri Sands, Joshua L. Peugh, Gabrielle Lamb, Julia Adam and Julie Marie Neikrasz. Currently Olivia is working as a freelance artist and has performed, choreographed and taught for many companies nation wide. We have been so fortunate to have Olivia choreograph and perform as our Sugar Plum Fairy for our NEBE Nutcracker.
46 Tioga Way, Suite 330

Marblehead




781-367-7731(Mobile) Ms Lisa

781.639.4424(H)

781.631.7778(T)