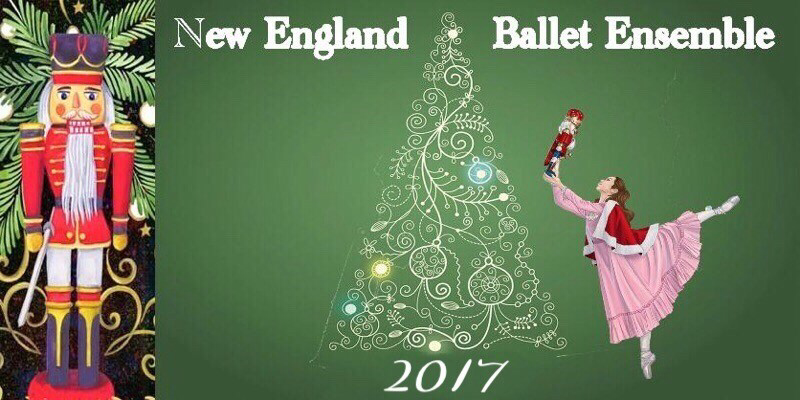 NEW ENGLAND BALLET ENSEMBLE
Farewell to 2017!

Until next year....Thank you

2017 AUDITION TIMES
Where: Lisa's Dance Studio
46 Tioga Way
Marblehead, MA 01945
How Much: $275 for LDS students, $300 for outside participants
When: Saturday, September 16th
Please arrive ten minutes prior to audition time to check in. Payment in full is due at auditions.
12:00p - 12:45p: Party Children, Gift Doll
12:45p - 1:15p: Clara and Fritz
1:30p - 2:30p: Dew Drop, Angel Princess, Marzipan Shepherdess, Chinese Lead, General, Mouse King
2:30p - 3:30p: Chinese, Marzipan, Waltz, Big Angels
3:30p - 4:00p: Arabian, Gingerbread, Candy Canes
4:00p - 4:45p: Open Casting
All students auditioning will be considered for all roles within their appropriate age group. Students will be chosen for parts according to their age, size, and ability level. Students who are small for their age might be considered for a part from a younger age group if costume size might be in question. All decisions are made by the directors and are final! They are not open for negotiation once they have been cast. Every role is important for the success of this production, from the very basic to the most advanced. Regardless of the part, this is a great experience for all that participate in it!
All Nutcracker registration fees are due at auditions.
Rates are $275 LDS students and $200 for LDS 5 yr old dancers and only doing 1 dance
$300 for outside dance studios and $250 doing only 1 dance
Participation fee is non refundable and non transferable.
With questions or comments please call Lisas's Dance Studio Marblehead (781)-639-4424(H) or (781)-631-7778(S)
SHOW DATES - DEC. 9th & 10th, 2017 at Marblehead Veterans Middle School(PAC CENTER)